Stockpile Spraying
Brennan Landscaping can spray your existing pile of rock salt with Liquid Ice B Gone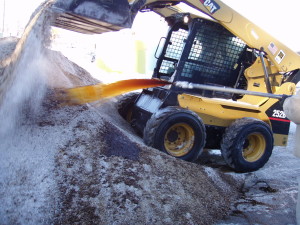 Magic at a rate of 8 gallons per ton to create your own "Magic".
Whether you have 20 ton or 5000 ton, Brennan Landscaping can spray your existing pile.
20 ton minimum sprayed
Liquid Delivery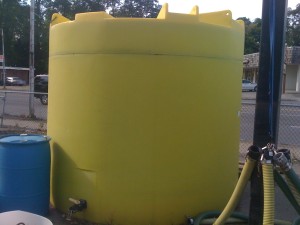 Brennan Landscaping can deliver liquid to your site. From 300 gallons to 4500 gallon trailer loads.
Liquid Ice B Gone Magic can be used for stockpile spraying of salt piles or for anti-icing applications prior to an event.
Anti-Icing Applications
Hire Brennan Landscaping to pre-treat your parking lot, private driveway, parking garage, sidewalks or any area where you have problems with hard pack snow & ice.
We can apply Ice B Gone Magic or Ice Slayer.