Snow Expo & BBQ Lunch 2023
Friday,  September 29 • 10-3
451 Peek St. Schenectady NY
Speak to the pros about what you need for a successful winter season.
SnowEx Spreaders

Using Salt Brine

Snow Plow Insurance

Rock Salt, IBG & Calcium
Owner & Snow & Ice Management Expert
Tim discovered Ice B Gone Magic during while trying to keep his commercial sidewalks clear. and decided to become the distributor of Ice B' Gone Magic in the Capital District.
Brennan Landscaping now sells equipment to apply deicer or liquid for the snow plow contractor, property manager or other end user. 
I'm Andrew Pelletier, I'm here when you're ready to talk about your insurance needs. I live in the Glenmont, NY area, and love everything about being a part of this community and serving the surrounding area. With insurance policies including Life, Homeowners, Auto, and more, I can help find options that match your needs. Let's talk through your options – request an appointment or give me a call today.
Regional Sales Manager at Congdon Associates/CADCo Northeast Sales Representative for SnowEx and Stinger Equipment
Improve Your Snow Plowing Business
Our expo gives you an opportunity to meet with the experts. Ask questions and prepare for the upcoming winter season and better position your business against the competition,
How To Use Salt Brine in your Snow Removal Operations
Using a salt brine solution in snow removal operations has become a widely adopted strategy for enhancing the efficiency and effectiveness of winter maintenance. This method involves pre-treating roadways, sidewalks, and other surfaces with a mixture of water and salt before a snowstorm hits. The salt brine creates a thin barrier that prevents snow and ice from bonding to the pavement, making it easier to plow or shovel away accumulated snow.
To utilize salt brine effectively, specialized equipment such as brine sprayers or spreaders is employed to evenly distribute the solution across the target areas. The pre-treatment not only helps in preventing snow accumulation but also reduces the need for excessive salt use during post-storm de-icing efforts, resulting in cost savings and environmental benefits. This proactive approach to snow removal showcases how modern technology and innovative techniques can contribute to safer and more efficient winter road maintenance.

SnowEx Salters & Spreaders
Snow Ex Commercial Salt Spreaders are the ultimate solution for efficient and reliable snow and ice management. When winter strikes, these spreaders are your essential tools for maintaining safe and clear surfaces. Designed with cutting-edge technology and precision engineering, SnowEx spreaders offer numerous benefits that make them a must-have for your snow removal operations.,
Proper Coverage for your Snow Plow Business
General Liability Insurance is a fundamental shield that safeguards your business against claims stemming from bodily injury, property damage, or advertising-related incidents. In addition to covering potential legal expenses in case of a lawsuit, this insurance is a cornerstone for all enterprises, including snow plow operations. To add an extra layer of assurance, consider having a legal expert review contracts before finalizing them with clients. This prudent step ensures that your insurance coverage harmonizes seamlessly with your contractual commitments and potential liabilities., The importance of using liquid ice melt products in your snow removal company. Tim Brennan from Brennan Landscaping Inc can answer your questions about using liquids in your snow plow operations. Using liquids can be another tool in your tool box and save you time and money.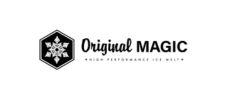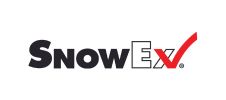 RSVP To The 2023 Snow Expo & BBQ Luncheon
RSVP no later than September 22, 2023 and secure your spot.